5 tags
6 tags
Pacific Catch in the Community Update
On April 26thPacific Catch Campbell participated in the Silicon Valley "Dining Out for Life" event benefitting local AIDS/HIV programs.  Our participation included donating 25% of sales for the day, which came to a total of $3400. Pacific Catch also topped the envelope contribution totals at $2,220.  Second was Celia's in Palo Alto with $1171. Total Pacific Catch Donation = $5620 In March and...
1 tag
Yelp's Holiday Hangover Night 3: Silent Storm...
Written by Alyssa Arian from 9th Ave.  Take an impressive antique warehouse, fill it with delicious drinks, scrumptious snacks, decadent desserts, and silent dancing, and what do you get? – A happy crowd. Wednesday was the third night of Yelp's annual 5-night Holiday Hangover party, held at Big Daddy's Antiques. Each night's different theme was reflected in the vendors' products and attendees'...
Marin "Holiday Sweater" TweetUp →
Social Media Holiday Kick Off Event. Join us! We'll have Snacks, Prizes & Stocking Stuffers
7 tags
$6593 Donated for Japan's Tsunami & Earthquake... →
On April 16th Pacific Catch 9th Ave. turned the back parking lot into a festive BBQ celebration for Foursquare Day. Yes Foursquare!  The fun geolocation phone app that helps users explore their community and offers businesses a way to connect with guests in real time. The 2nd annual Pacific Catch @4sqdaySF event celebrated all things Foursquare but also brought the local community together to...
6 tags
San Francisco Celebrates Foursquare Day & Raises... →
This year, Foursquare Day in San Francisco will be about more than stealing mayor titles and collecting badges. Foursquare Day, to be appropriately celebrated this Saturday on the 16th day (literally, four squared) of the 4th month of the year, originally began as a globally-celebrated day for fans of the social media platform to come together and celebrate all things Foursquare while also...
9 tags
Request for Mayor Lee to Proclaim April 16th...
April 4, 2011 Dear Mayor Lee, We're writing you today to ask for your proclamation of April 16, 2011 to be Foursquare Day in San Francisco. The date's significance as 4/16, which is the number four squared, has gained Global recognition in the past year and is now celebrated with more than 300 events and check-in specials all over the world. Seven cities have already made this proclamation and...
8 tags
10 tags
Pacific Catch Hosts 4sqdaySF Tsunami Relief... →
SAN FRANCISCO, CA – March 16th, 2011 Pacific Catch Restaurants have announced that, on April 16th, its Ninth Avenue location will host an Earthquake and Tsunami Relief Fundraiser in honor of Foursquare Day.  Foursquare Day or "4sqday" is celebrated on April 16th and has grown to be a worldwide event celebrating the power of social media and connecting with communities. In 2010, Pacific Catch was...
4 tags
Final VIP Crab Fest Winner Announced This Morning!
Lauren Quach from San Francisco was randomly selected this morning as our Final Winner of a VIP Crab Fest Dinner for Six with Sapporo Beer Tasting.   Marketing Manager, Chamin Mills sent a DM tweet to Lauren this morning and within seconds she had already responded and announced to her coworkers that she WON! Lauren is a BIG Pacific Catch fan and comes to the 9th Ave. location weekly with her...
2 tags
"The Family Vibe at Pacific Catch"
I started working at Pacific Catch 9th Ave. about 5 months ago. I really wanted to find a place with a comfortable yet professional atmosphere, good people to work with, and happy customers. I'm so glad I found it here. The family vibe at Pacific Catch is what intrigues me and it's real, because customers feel it too. Lot's of regulars bring in the whole family, and groups of friends share...
3 tags
Pacific Catch Volunteer Day at Golden Gate Park... →
The weather could not have been lovelier for the morning our Pacific Catch employees spent gardening in Golden Gate Park!  Upon our arrival at the clearing bordered by 7th Avenue and Lincoln Blvd, the trees were encircled with weeds and high grass, and the area was overgrown with excess foliage in general.   James, our park liaison, had chosen this particular spot for us, just two blocks away from...
4 tags
Pacific Catch Miso Soup Home Birth Baby
Written by: Christine Hoogasian GM, Pacific Catch Chestnut Street Every day I come to work looking forward to another day of taking care of our fantastic guests. Most of the time, I get to exchange pleasantries with regulars as well as first time guests, but I rarely get to feel like I have been part of a real "moment" with them. Recently, I spoke with a gentleman on the phone who shared a story...
4 tags
Tales of the 9th Ave Lost & Found
As a lover of all animals, big and small, it is always a little bit painful for me to inform our guests that they must leave their four-legged friends at the door when entering our restaurant - with the exception of service dogs, of course.  The chore of banishing adorable creatures from our establishment reached a new low late last week when I spotted what appeared to be a cat, curled up on a...
Pacific Catch at Outside Lands 2010- We know the... →
but we're not telling…. Join our facebook page and follow us on twitter @pacificcatch for updates. 
5 tags
Pacific Catch at Great Chefs & Wineries of Marin... →
COO Tom Hanson, Executive Chef Chandon Clenard and Marketing Manager Chamin Mills attended the LifeHouse benefit, "Great Chef's & Wineries of Marin" Saturday evening April 24th, 2010 providing guests with tastes of Hawaiian Poke, a Pacific Catch signature item. "It was a great night seeing old industry friends, tasting amazing local food and wine while also helping the...
6 tags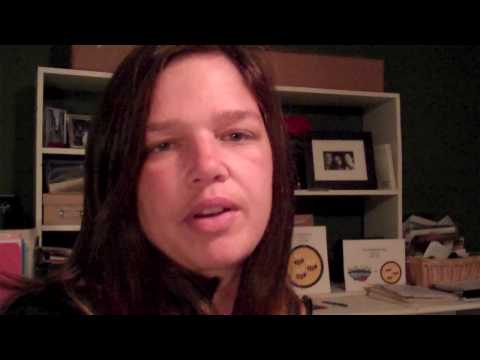 Pacific Catch Chestnut Feeds the ipad Masses! →
Written by Christine Hoogasian, Pacific Catch GM I got to work on Saturday 4/3/10 and saw the big line at the Apple Store and was inspired…There were at least 25 people standing outside waiting to get in for the big launch. I figured waiting in line for the newest Apple technology, the iPad, would make folks hungry, so I went on a mission to satisfy their hunger! Chef Ulises and I put...
4 tags
Watch
Pacific Catch is back at the Corte Madera Town Center Farmers Market Starting Wednesday, April 7th through the warm weather season Easy Grab-and-go $6 Hawaiian Poke and Baja Shrimp Ceviche lunch specials Come check it out!
4 tags
5 tags
Watch
Foursquare is all the rage these days, however I think my neighbors misunderstand.  Chamin Mills Marketing Manager/Event Planner Pacific Catch
3 tags
Tales of the 9th Ave. Lounge- You came here to...
The couch in our Pacific Catch lounge area, though it may technically qualify as a love seat, is not the equivalent of the plush velvet couch in your private penthouse suite!  Now, I'm not trying to outright knock public displays of affection; if you are so urgently inclined to express your desire that you don't mind making a public spectacle out of yourself in a family restaurant. The issue...
5 tags
Warm Weather on Chestnut- Grab a Beer & Some Poke
The past few weeks have been gorgeous in San Francisco. The heavy fog that usually blankets the Marina is nowhere to be found and the sun has actually been giving off a little bit of warmth instead of its usual icy brightness. And to top it off, the wind that comes howling off the bay has decided to plague another SF neighborhood for a few days and leave the Marina gust-free. It's really...
9 tags
Top 10 Reasons Pacific Catch Corte Madera Thinks...
# 10. Free parking, in a lot, with no meters Feeding the meter in the Marina costs more than lunch these days. # 9.  Space to spread out and relax Chestnut is great if you like to meet new people because they're sitting right next to you, literally. # 8. Real outdoor patio seating with a fire pit and umbrellas None of this sitting on the sidewalk stuff # 7. A full bar list including REAL...
11 tags
Playing Hooky or Research and Development- What do...
As Marketing Manager of Pacific Catch, I think it's an important part of my job to get out there and "connect" with the neighborhoods where our restaurants are located. Yes last Monday was the most beautiful day we had had in months, but going to Golden Gate Park was official "research and development" business.  The California Academy of Science is within walking distance of our 9th Ave location...
9 tags
Seafood Trends: Raw, Whole and Tacos
By Fiona Robinson, SeaFood Business editor in chief  3/15/2010 6:34:23 PM  Consumers may see more use of raw fish, whole fish, fish tacos and all-in-one pot feasts at restaurants in the future, according to Aaron Noveshen, founder of The Culinary Edge in San Francisco. Noveshen outlined what suppliers and manufacturers can expect for upcoming restaurant trends during yesterday's conference...
5 tags
the spirit of the canvas cafe lives on
Many people loved the Canvas Café, the "community center" of the Inner Sunset.  When Pacific Catch set up shop in its place 2 years ago, some boycotted and even wrote us in protest.   What many don't know, is that Keith Cox, owner of Pacific Catch, and Matt Blair, owner of Canvas Café, have been friends for years and the change of hands was mutually beneficial for both parties.  Another...
10 tags
Top 10 Challenges and Rewards of Being a Server at...
The Pacific Catch on Chestnut Street (PacCatch) is where it all began. Even thoughPacific Catch's original location is smaller then the rest, it should hold a special place in all Pacific Catch lovers' hearts. It's the birthplace of the Poke Appetizer, Baja Taco, and every other dish that makes customers come back again and again to all three Pacific Catch...
6 tags
"@pacificcatch totally, hugely, GETS it"...
Last night local, and not so local, tweeters sipped cocktails and enjoyed "Tastes of the Pacific" at the Pacific Catch Corte Madera TweetUp. We even had guest Amanda Hite, @sexythinker, from Talent Revolution fly in from Kentucky, joined by friends from Illinois and Texas. Thank you guests for all the Tweet buzz before, during, and after the party. @sally_k: "Thanks for...
5 tags
Two Pacific Catch TweetUps: "The County" & "The...
Which one are you attending? Why not come to both! March 8th | Corte Madera Town Center | Marin | "The County" March 9th | 9th Ave at Lincoln | San Francisco | "The City" If you RSVP to one of the events and check-in upon arrival, you'll receive a complimentary starter card for your next visit. You must RSVP & Check-In. Spread the word!
6 tags
Pacific Catch Gives Back!
It is important to the Pacific Catch family to be involved in the local community.  Last year we donated over $5000 in gift certificates, food and Christmas presents, to schools and nonprofit fundraisers throughout the Bay Area. This year we are taking it one step further by putting together a hands-on volunteer program.  Amanda Grimm, Manager at our 9th Ave. location, will be identifying four...
5 tags
TweetUp: Send Candace to Costa Rica through Surf...
Tuesday, March 9th from 6:00-8:00, Pacific Catch 9th Ave. will be hosting their very first TweetUp. 15% of sales from this event will go towards the $1500 needed to send Candace to Costa Rica through Surf For Life. Surf For Life is a non-profit organization designed to connect surfers and non-surfers with community service activities to create impact on an international level. Our mission is to...
Complimentary Baja Shrimp Ceviche at Pacific Catch
Sign up for our newsletter and get a complimentary, monthly, starter. March issue comes out next week and includes a free Baja Shrimp Ceviche. You Hooked?  Join today!
Let the People Speak!
Our guests are our best fans and also our biggest critics and both like to write about it.  Check out what's being said about Pacific Catch. Read a bunch and then check it out for yourself.  What do YOU think? Corte Madera 9th Ave. Chestnut Street Chamin Mills Marketing Manager/Event Planner Pacific Catch Check us out on Facebook, Twitter and Flickr!
Staff Field Trip to Lagunitas Brewery
We were a motley crew of five destined for a good time in Petaluma: Lagunitas Brewery tour. Two supervisors, two of our newest hires and myself (restaurant manager in CM) were overwhelmed with great beer, good company and interesting stories from our tour guide/beer expert. We learned about the inception of Lagunitas Brewery: the owner, Tony, began brewing beer at home. In need of more space and...
"Crab Fest" Extended, Announced Pacific Catch COO,...
From the desk of Tom Hanson to his management team this morning. Team, By all accounts our first "Crab Fest" has been a HUGE success. Our guests are loving it.  In talking with Executive Chef, Chandon Clenard and Chef, Matt DiBenedetto a decision has been made to extend the Crab Fest an additional 2 weeks. So we are going to serve the Crab through March 14th. So go out and tell your...
6 tags
Pacific Catch Host Plays Cupid on Valentine's Day
Davar, a host at our 9th Ave location, was reconfirming Valentine reservations on the 13th when he noticed a guest made a note that they wanted a single rose on the table upon arrival.  The next day on his way to work, Davar took it upon himself to pick up a beautiful, long stem, red rose to make sure the guest's wish was granted.  Davar's actions show that he truly understood the importance...
5 tags
"Kid Friendly" it's not just about high chairs and...
Recently I went out to breakfast with my family.  There were four adults and my 8-month-old son.  It was a small place that was crowded, so I understood having to wait. We stood on the sidewalk staring down at the people seated at the large table in the secluded window. That table seemed like the perfect spot for a family that wouldn't be intrusive to the other guests. As a parent who works in the...